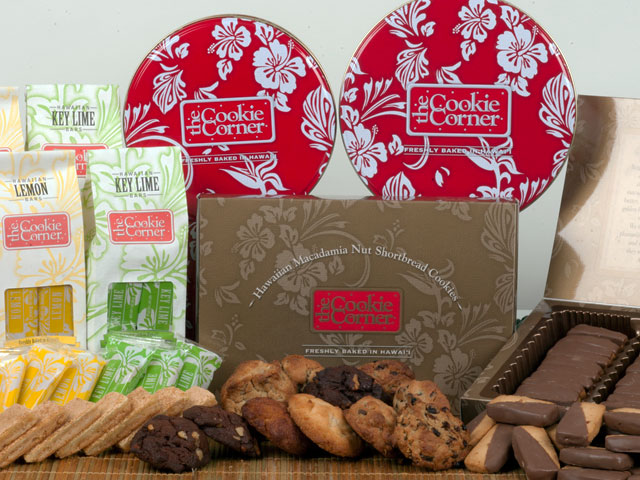 If you are looking for delightful and freshly made cookies then The Cookie Corner is the best place for you. This review will reveal to you the most important things that you only deserve to know about this bakeshop.
About The Cookie Corner
The Cookie Corner was established in 1981 and they started as a half-baked concoction located in Downtown Honolulu Alley. Today, this bake shop has been continuously providing delicious treats perfect for kids and adults. The Cookie Corner has started with a goal of making extra dollars.
This bake shop is highly committed to providing the best service to all their customers and they are always determined to meet the expectations of their consumers when it comes to cookies. Here at The Cookie Corner, you can always be sure that you will be provided with fresh and tasty cookies in different flavors to choose from. What they do is they bake each cookie with an additional tidbit of Aloha. They make their cookies taste really good as they want their customers to go back to them from time to time.
Their Products
Original Size Cookies – these are the traditional cookies everyone used to taste. They are chewy and soft in the center coming with a little crunch all over the edges and are jam packed with goodies. The original size cookies from The Cookie Corner are best served with a cup of cold milk.
Traditional Bite Size – when you want your cookies to be crunchy, these are the best choices for you. These cookies are made using the finest ingredients like pure butter. These cookies are definitely enjoyable to share with your loved ones and friends. Watch it. They are habit forming.
Island Style Bite Size – here is where you would find your most loved macadamia nut bite-size sweet treats. The Island Style Bite Size Cookies are crispier and lighter compared to Traditional Bite Size Cookies. The moment you begin eating and enjoying these sweet small cookies, you will definitely crave for more.
Tropical Fruit Bars – these pieces are all inspired by sensational tastes of the islands. These are tangy and sweet bars with their rich and buttery shortbread crusts were topped with tree-ripened, tropical, and freshly prepared fruity feeling. These Tropical Fruit Bars from The Cookie Corner come in 3 mouth-watering, irresistible good flavors, such as lemon, key lime, and lilikoi. Each fruit bar is individually wrapped and hand packed, guaranteed that it is fresh when served.
Shortbread Cookies – you would love and enjoy having these cookies on your table every day. Eating them will be a tempting and indulgent, nearly decadent experience. Shortbread cookies are laced with those gold bits of delicious macadamia nuts. This is a perfect mix of a hundred percent pure grade AA creamy butter, fresh island eggs and Hawaiian cane sugar. Every piece is baked until it turns to perfect golden brown. The Cookie Corner said that Shortbread Cookies is one of their most famous and picked products.
Biscotti – these treats are baked twice and they are products of a delicate mix of modern and old, traditional island flavors. Coming in a box, this product contains 6 separately wrapped biscotti and it weighs seven ounces. All you need is to just select the flavor that best suits you.