If you want the best bread and cookies in Honolulu, the best place for you to go is none other than the Nanding's Bakery. Let's find out what you can find at this bakery in this review.
About Nanding's Bakery
Nanding's Bakery is another famous bakery located in the heart of Honolulu, Hawaii. This bakery was founded with one mission in mind – to serve and provide everyone with freshly baked, tasty and irresistibly good pastries and bread. Unlike any other bakeries in Hawaii, Nanding's Bakery is offering a wide selection of bread and pastries to select from, giving their customers the chance to pick their favorites. From breakfast and snacks, you will surely find Nanding's Bakery a great place to drop by every day. You will never regret choosing their bread once you taste any of them.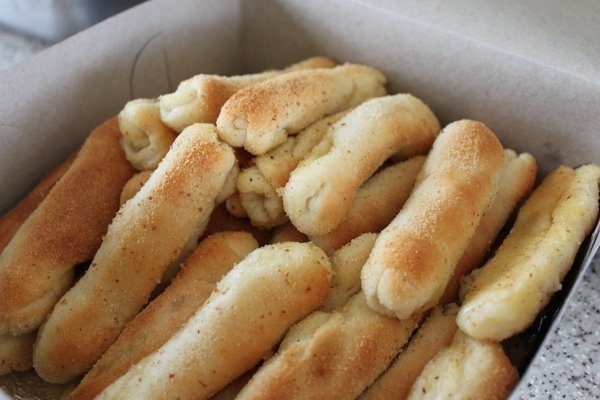 What They Serve?
At Nanding's Bakery, you can find not just one kind of bread or pastry but you get a large selection to choose from. It is because of this bakery in Honolulu, Hawaii serves custard pie, mamons, bibingkas, and empanadas, which are their best sellers. You will also love their Spanish rolls that will make you wanting to come back for more the moment you begin eating them.
Why Choose Nanding's Bakery?
Many people choose this bakery for a lot of reasons that include the following:
More Selections – with Nanding's Bakery, you get more to taste every day as they do not focus on preparing and serving just one form of a product. They know that every customer has different taste and preference so Nanding's Bakery is giving its customers with different baked products to choose from. Every day, you will definitely find something new to taste when you visit this famous and thriving bakery in Honolulu
Great Business Hours - Nanding's Bakery wants to be always at your service as soon as you wake up. Their business hours start from 4:30AM until 7:00PM every day except on Sundays wherein they are closed at 6:00PM.
Affordable Pricing – at Nanding's Bakery, they believe that quality products and services do not need to be pricey. What's good to know about this bakery is that they always aim for the satisfaction of their valued customers which is their top priority, a second is ensuring that their products and services are up to the expectations and budget of their customers. You get delicious bread and pastries while paying less for them every day.
Fresh Ingredients – this bakery knows the importance of serving freshly baked pastries and bread every day. In order to reach this goal, Nanding's Bakery focuses on serving their customers with products made using only fresh ingredients. Such ingredients are carefully picked to ensure that their bread and pastries will always be good every day.
Many customers choose Nanding's Bakery for their best seller bread. So, what are you waiting for? You may visit their shop located at 918 Gulick Ave Honolulu, Hawaii 96819.